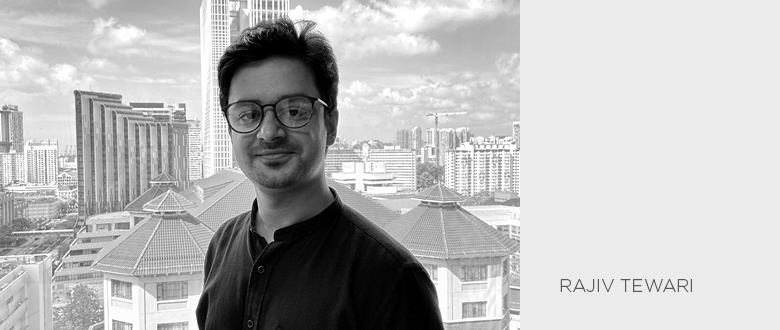 Rajiv received his Bachelor's Degree in Architecture from Nagpur University, India, in 2012. After graduation, he gained practice experience on commercial and institutional projects, before relocating to Singapore in 2019 for his post graduate studies. He believes that the approach towards sustainability needs to be one that is gradual, regenerative, and planned for future adaptability and resilience.
He completed his postgraduate degree (MSc) in Integrated Sustainable Design from the National University of Singapore in 2020. He has experience in large-scale mixed-use, residential, and commercial developments in Southeast Asia. As an architectural designer and sustainability consultant at Pomeroy Studio, he balances design with assessments of energy and sustainability systems; and conducts research and building simulations.
Rajiv obtained the Green Mark Accredited Professional (GMAP) qualification in 2021 from the BCA, Singapore. As an enthusiastic Internship Manager at Pomeroy Studio, Rajiv frequently mentors students selected for 3-months placement.
Rajiv is involved in Pomeroy Academy's ongoing research in creating floating, closed-loop, resilient food and energy systems that can be scalable and applicable to global coastal sites. His interest is to develop a modular system prototype that could be a test bed for multiple investigations to address climate change and food shortage.