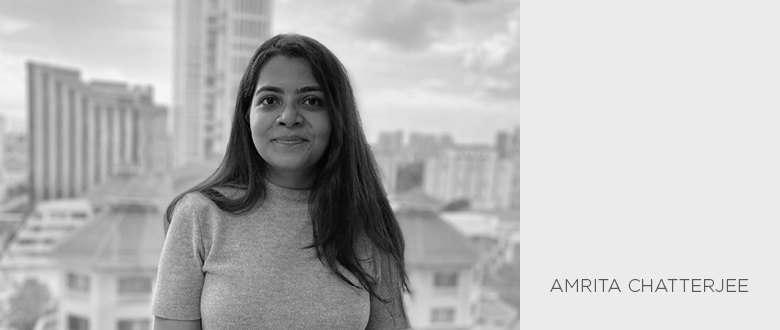 Amrita completed her postgraduate degree (MSc) in Sustainable Amrita completed her postgraduate degree (MSc) in Sustainable Urbanism from the Bartlett School of Planning, University College London. With a background in urban planning and design, she has always been intrigued by the rationale behind sustainability goals and objectives attained by Asian cities. Being a forerunner in sustainable design from the micro to macro scale, Singapore was her first choice to pursue her interest at an urban scale.
She is an integral member of Pomeroy Studio's master planning and urban design team and has over 3 years of experience in large scale mega urban projects in Southeast Asia and the Middle East. Her interests include a strong focus on striking a balance between ongoing urban research with professional practice.
Amrita is involved in the audit and design of global 'Smart Cities' and developing frameworks for resilient planning, with a focus on identifying and implementing measures to create efficient infrastructure, buildings and places. She works with a multidisciplinary team of planners, designers and engineers and collaborates with project stakeholders to drive optimised outcomes.
She supports Pomeroy Academy's research initiatives and curates lectures and courses catered to academics and industry professionals in the fields of: zero carbon development, urban greenery, smart and sustainable cities, cultural sustainability and sustainable design management.